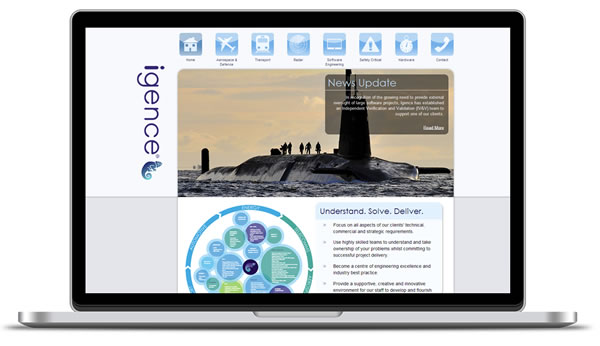 Update: This post is about an older version of the Igence website and the current site is not my work.
We've redeveloped the website for Igence Software Ltd and installed a website content management system (CMS) The system is designed to make it very easy for anyone in the company to update any page of the site.
The work has been carried out over several months in order to adapt and develop the content areas on the site. In particular, the site has to be mobile device friendly so that it displays well on smartphones, iPads, other tablet computers etc.
In order to do this, we're using a style sheet that contains specific layout rules for various device sizes. This means that the website layout will 'adapt' to the size of the device. With the variation in tablet and smartphone screen sizes that we're seeing these days, that's very important.
I really enjoyed working on the site.