Making it easy to update your site
05 July 2017 by Clive Walker in Tips and Tricks Perch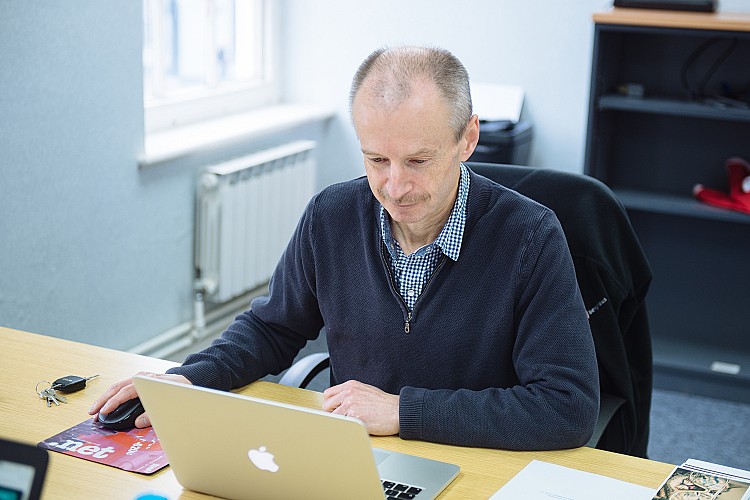 If you have the right website system, it's quick and easy to update your website. Want to know more? Read on...
A website content management system (or CMS) will enable any business to edit and update their site. But, there's a learning curve with a CMS and that's a deterrent to many business owners. Finding your way round an admin control panel isn't too difficult but familiarity takes time. And time is often short.
There's a learning curve with a CMS and that's a deterrent to many business owners
Two problems that occur are knowing where things are in the CMS admin and editing a big block of (so-called) WYSIWYG text containing images and a wealth of other content items so that they are positioned correctly.
For example, in some systems, knowing that the home page content is controlled by content widgets isn't obvious to many folks who expect to click through to home page admin and see the content there.
And, why is my image on the right? How does that image get positioned on smaller screens?!
What's the Answer?
Perch CMS makes it easy to update your site because the site is broken up into smaller blocks of structured content. This means that a single sentence can be editable if you want. And by making the content structured, there are no problems with, for example, positioning images in that big block of text that I mentioned earlier. That's because the web developer creates templates that control items like images.
... the site is broken up into smaller blocks of structured content
A Perch template can be very precise and this means that, with images for example, the business owner just has to find the right image, upload it, add a small amount of text, and click Publish. The image is positioned according to the template. There are even 'switches' available that will control the template layout without the business owner worrying about it.
Building blocks
I've described some ways in which Perch can help you re-use website content in different areas of the site. And this follows the same principles as above. Structuring the content and making it editable in smaller components or building blocks means that the web developer can set-up the site as it should be. The business owner or site editor just has to come up with the site content, not wrangling the design or layout!
Making it easy
I really do believe that Perch CMS makes it easy to update any website. I don't know any anyone who has used it and come back to me with "I don't understand". In fact, all clients have said that it's easy and quick to use.
Your website requirements will determine what CMS is best for you. I believe that "easy-to-use" is one criteria that needs to be assessed. That's where Perch CMS is a big winner for me.
Contact me to find out more about Perch.
Comments and Responses
Horsham Coworking liked this
Add a Response
This site uses webmentions. Responses are collected and displayed automatically. However, if you've posted a response and need to manually notify me, please enter the URL here.