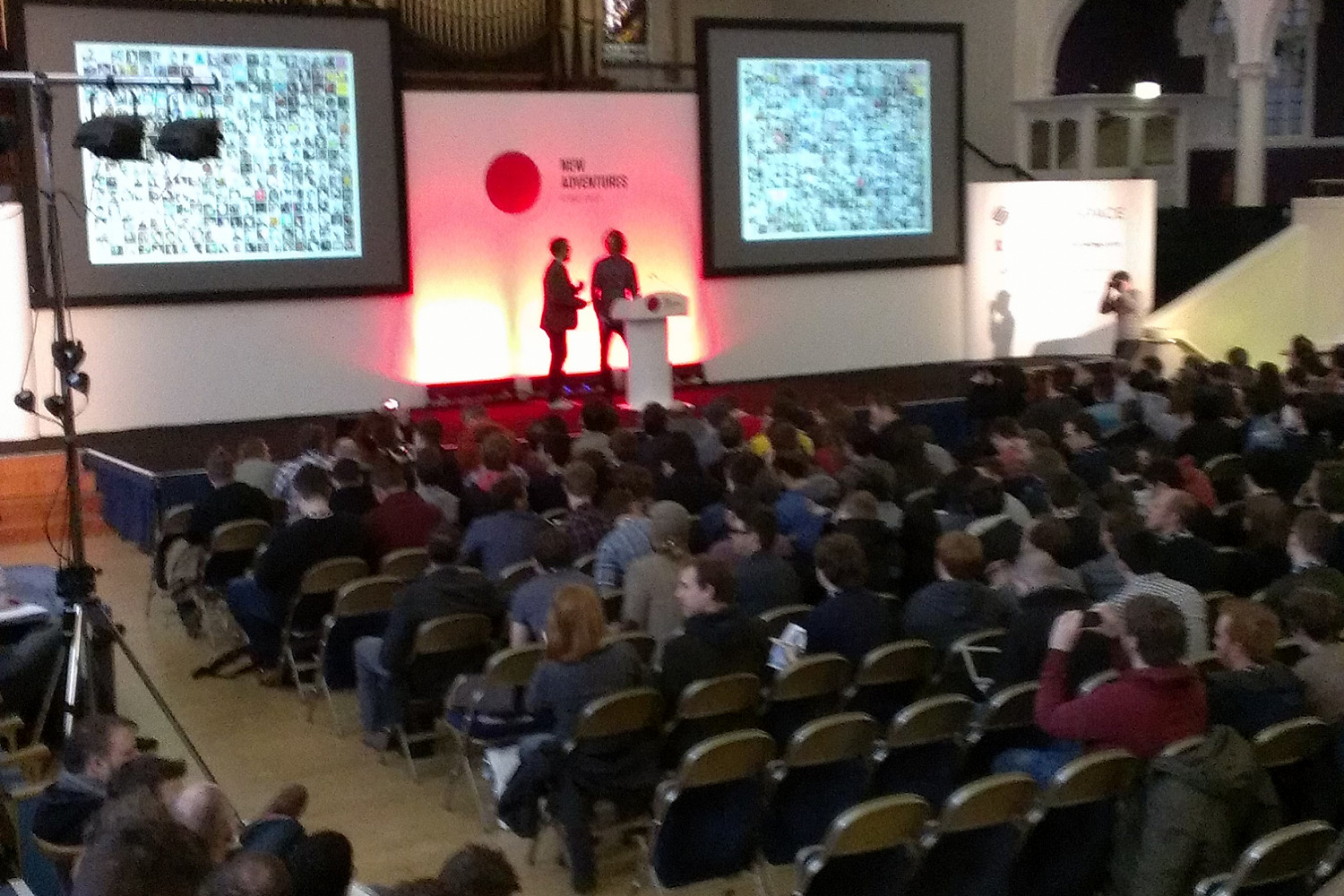 I attended the New Adventures in Web Design conference at the end of January. It was a great day with some inspiring and entertaining presentations by some outstanding speakers. I reviewed the conference on the CVW Web Design Blog so that's the best place if you want to know what I thought about the day in more detail.
However, after the conference I've been thinking about why web design conferences are important. What are the benefits of attending for smaller web design and development companies?
Firstly, I'm not suggesting that every small web design and development company attends every single conference. Don't just go to the biggest and most expensive - even if you can afford it. No. Choose the best conferences for you based on subject, cost, size and location. In my case, I normally choose smaller and cheaper conferences that I can get to easily.
Six reasons why are they important
You meet other smaller companies, freelancers etc on the day, after the conference, at the conference party and it's great to chat and also 'compare notes' about how people run their own business.
You can see and hear some well-known faces in the industry present their talks. Amazingly, you'll sometimes hear that they have made the same mistakes as you. Who knew?!
A day away from the office is a great way to de-stress from the normal minutiae of your day-to-day dealings and work with your clients (lovely as they are, it's good to take a break sometimes).
You can pick up some incredibly useful tips and tricks for your own work. These can sometimes take you in new directions and lead to the adoption of new work practices
You can make friends and find potential partners for outsourcing work that you cannot do yourself (although I don't advocate going to conferences with the sole purpose of 'networking').
Speaking at conferences (there are planty of small, local events where you can get started) will raise you/your company profile with your peers in the industry.
In summary...
I think you can see that I'm a fan of web design conferences but I'm also quite careful about those that I attend. I don't have an unlimited budget and I want to get the best 'bang for my buck' from any that I go to.
Final tip (and it's an important one). Make sure that you tweet about the conference before you go, find out who else is going and arrange casual meet-ups with people when you get there. Twitter (in particular) is great for this. I never used to do this but at the 2012 Port80 conference, it was great to arrange and meet people in the pub before the conference.
Of course, web design conferences are important to all companies, not just the smaller examples. However, I think they are especially important to smaller companies.