A new coworking space for Horsham
17 October 2016 by Clive Walker in Horsham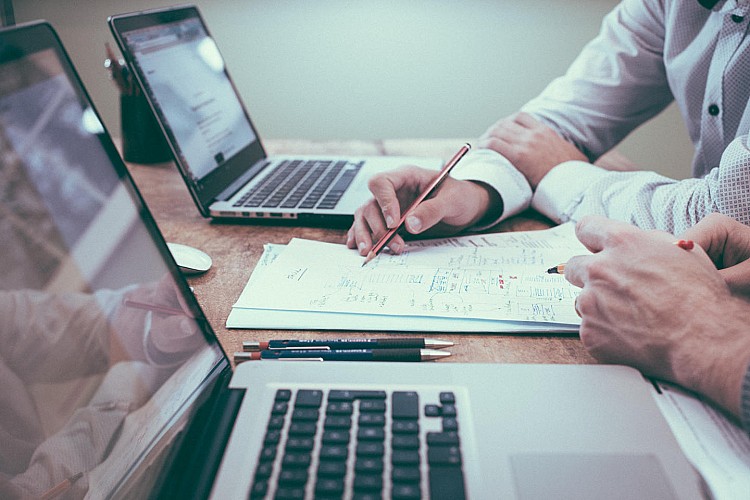 I have had an ambition for several years to start a coworking space in Horsham. And, in the last two weeks, that's come true!
As some of you may know, I've organised regular coworking meet-ups for over four years in coffee shops, restaurants and agency offices in Horsham. That's been great and I have met lots of people through it. As a result, I've long thought that Horsham needed a permanent coworking space. Yet, I knew that this would be a significant challenge, both financially and in time and management terms.
I've assessed how I might start a coworking space pretty much every year since running the coworking days and I wrote about that. My overall conclusion was that several things needed to come together to make this a reality - and it seems like they have!
There are two main things that have made this happen.
I've met two other people with knowledge and skills who want to put time, money and effort into this like me.
An office with a flexible rental agreement became available in the centre of Horsham.
So, in the last 3–4 weeks, from initial discussions about office space, to forming Horsham Coworking Ltd, to moving desks into the office, and 'opening our doors', it's been a bit of a whirlwind of activity! And Horsham Coworking is in business.
There has been a lot of support and collaboration to get this far and there's a lot more still to do. But, I am really motivated to make this work and I know that is shared by everyone else who is involved.
Onwards and upwards!
Below: A few of our Founding Members in the new space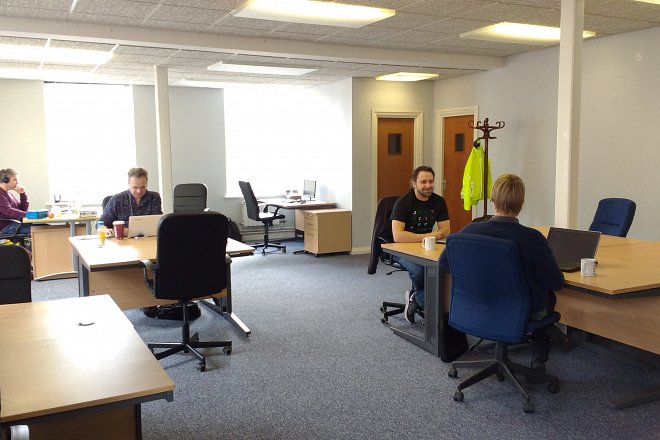 Add a Response
This site uses webmentions. Responses are collected and displayed automatically. However, if you've posted a response and need to manually notify me, please enter the URL here.