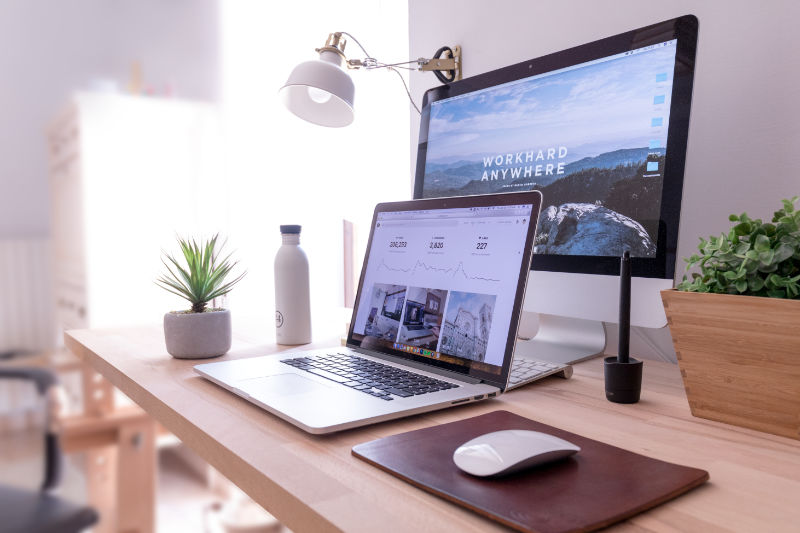 Why Do I Need a Backup?
It's important to have a website backup plan. And a process that makes it easy to create a backup. User errors, website hacks, or website updates that cause problems can be easily reversed if there is a backup in place. It's a bit like website insurance.
Your web developer will have backups as part of their work but it's possible that they won't have the latest data from your site. So, a web hosting backup is essential.
Your web hosting company will have server backups for their own purposes but you also need a backup that you control. The backup needs to be created regularly, every day would be a good start, and you need to be able to restore it quickly and easily.
Additionally, the ability to restore part of the site is a good idea. For example, perhaps you need to restore the database and not the website's files? Or only some of the files? Or, if you have several sites, you may want to restore one and not the others.
Features and Benefits
Some of the features of a good website back-up plan are:
View and manage backups with a simple backup tool.
Create and restore website backups quickly and easily with a single click.
Backup benefits include:
Website mistakes can be resolved by restoring a backup.
A backup can be used to move sites across servers.
A backup can be stored on a different server or on your local machines in case your web host has problems.
I host several sites with SiteGround and their new hosting backup features provide automatic daily system backups, 30 automatic daily backup copies, one-click restore, and instant backups on demand.
The SiteGround backup tool is simple to use and you can create a back-up whenever you want.
Below: Screenshot of SiteGround web hosting back-up tool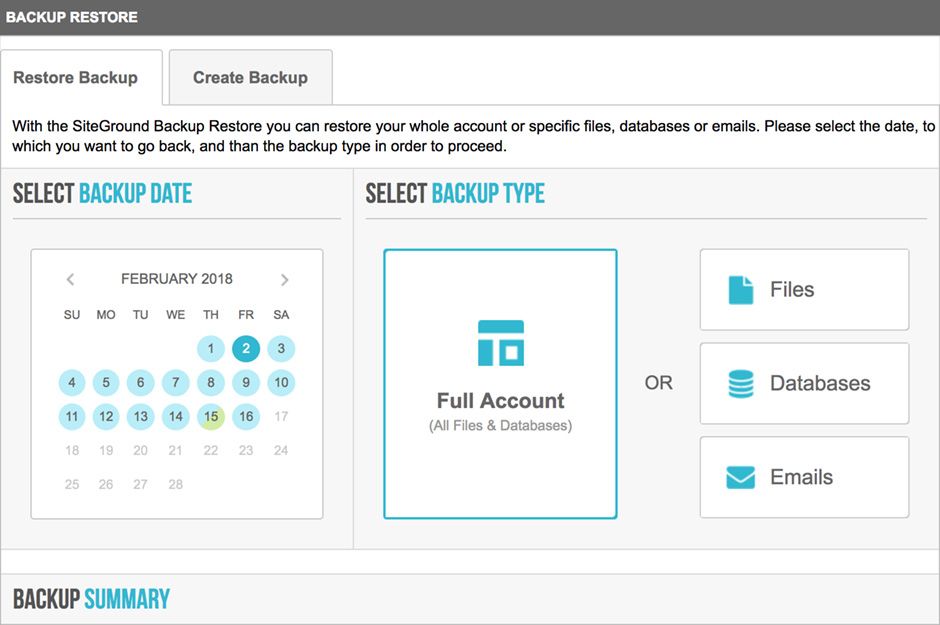 Web hosting
Backups are an essential part of your website strategy. Choose a web host that provide quick and easy website backups.
I've found SiteGround hosting fast and reliable. They have a range of web hosting plans. I recommend the Go Geek plan because it's all-inclusive and the best value, it has the backup features I've described as part of the plan price.
Peace of mind? Website insurance? A website backup just makes good business sense.