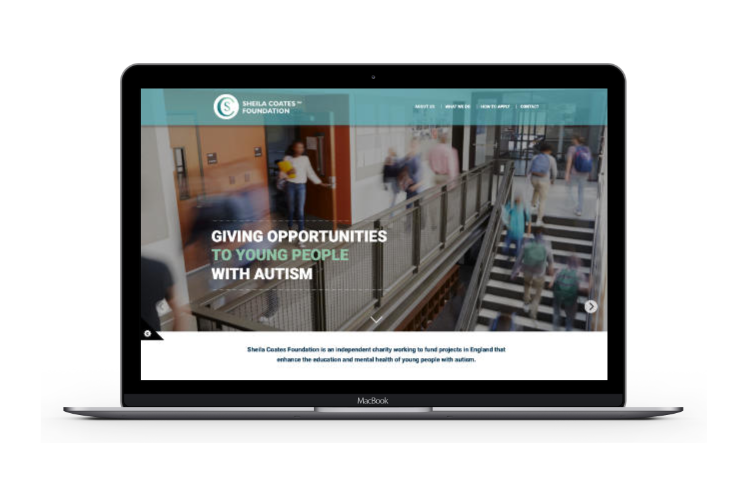 The Project: A new website for Sheila Coates Foundation - a charity that funds projects in England that enhance the education and mental health of young people with autism.
What I Did: Web development, i.e building the site from the design. Installation of Perch content management system.
Result: The website was launched in July 2020.
Design and Development
I worked with Tracey Dowling from Kingfisher Design and Print on this project. Tracey created a fantastic design for the site and I built the site from the design graphics provided by Tracey. The site build was an iterative process that involved feedback from Tracey and the client.
All pages and layouts were comprehensively tested on a range of simulated mobile devices. We know that website users will be using their iPads and smartphones when visiting the site so this testing is an essential part of modern web development.
I installed Perch Runway, which is a website content management system (CMS), on the site. because it it easy to use (for the client), it is fast, and it can be extended if required. It's a great system!
The site was finished ahead of time despite the planned launch date being brought forward.
Result
The site was launched in July 2020. The client was very pleased with the result.
We are delighted with our website and delighted that we asked Tracey and Clive to design and build it for us.