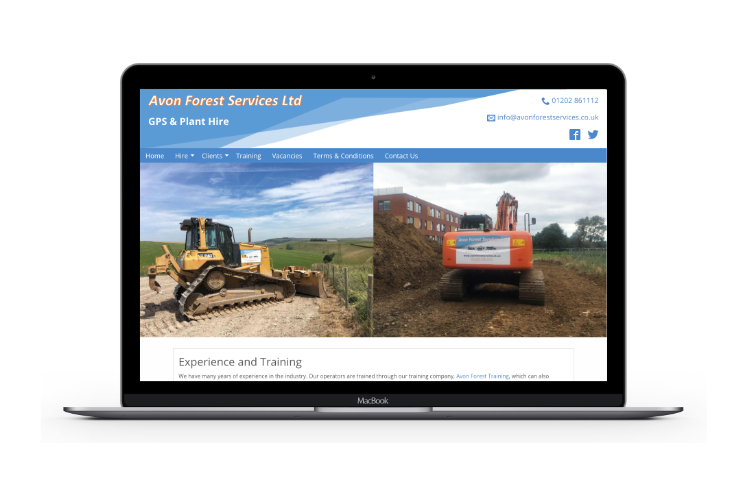 The Project: A new website for Avon Forest Services who provide earth-moving construction equipment hire.
What I Did: Web design and development. Installation of Perch content management system.
Result: The website was launched in September 2018.
Design and Development
I designed the site based on the company's existing logo and brand colours. The site was built to be fully responsive and easy-to-use on mobile devices, like smartphones and tablet devices. The site home page has large 'hero' images in a slideshow.
The site uses Perch which is a custom, fast, and easy-to-use content management system (CMS). Avon Forest Services (AFS) can add and edit page content. They can add pages into the Hire and Clients section of the site. The new pages appear automatically in the site's navigation menu.
Some of the pages have an image gallery and this is also editable by AFS.
Notably, although I provided two simple screenshots of the web page creation process, Avon Forest Services did not need any formal training to use the system. Perch really does make it easy for site owners to update their site.
Result
The site was launched in September 2018.