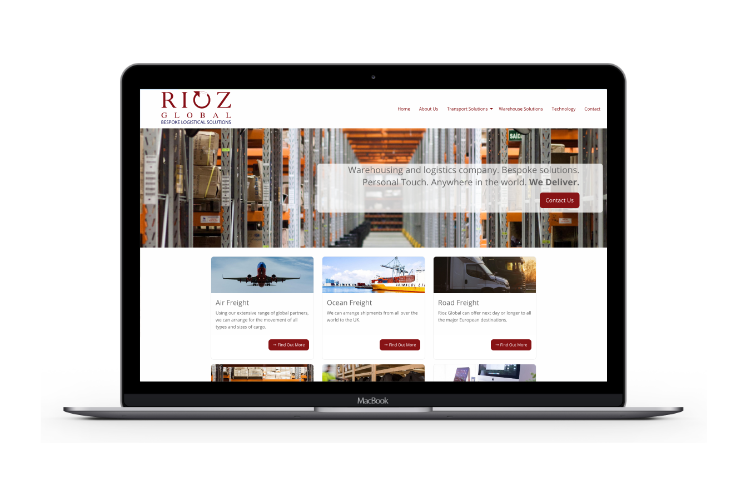 The Project: A new website for Rioz Global who are a warehousing and logistics company.
What I Did: Web design and development. Installation of Perch content management system. Web hosting the site.
Result: The website was launched in February 2019.
Design and Development
I designed the site based on the company's existing logo and brand colours. I wanted to achieve a modern and clean design with strong imagery. I designed the site so that the company's strapline and "We Deliver" message are prominent and overlaid over a header image on the home page. The other pages have a big header image as well.
Each area of the site has a Contact Us button as the call-to-action.
The site uses Perch which is a custom, fast, and easy-to-use content management system (CMS). The site has a series of common templates which are used for content display and for the CMS admin area.
Overall, the project was completed over three months although the Christmas break made this longer than normal for a site of this size. However, it was also important to ensure that the client was happy at all stages of the process. They are very pleased with the site.
Result
The site was launched in February 2019.